This is a repost of the July 2016 Newsletter with some small changes. If you would like to be a part of our newsletter, please send us a message using our contact form.
There are a lot of choices when it comes to body sculpting these days. It can be very confusing. We are all unique, so there is no one-size-fits-all service that fulfills our needs. Often a combination of services done together along with lifestyle modifications is the best way to go.
At Bellissimo You, we have a variety of body sculpting services that work together to help you sculpt your body.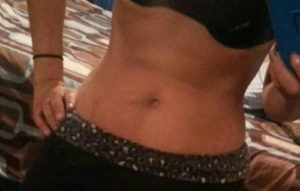 Laser lipo and ultrasonic cavitation remove fat, radio-frequency treatments tighten the skin, and lymphatic treatments help the body flush fat and toxins and enhance the other treatments. This combination is excellent for 95% of the people who come to us for body sculpting.*
Partnering, Discounts And The Complete Package
Let's say you have come in for a consultation and wanted to remove fat from your arms, more than you could realistically remove with laser lipo or ultrasonic cavitation. We would send you to Sonobello, where we have a discount for our clients.
After the traditional liposuction, you would (if you wanted to) work with us using our non-invasive machines to work out the lumps, bumps, and ripples that are often side effects of traditional liposuction.
Finally, a personal trainer (with a Bellissimo You discount) would help you kick start  a program to increase fitness and build muscle mass. At the end of this whole process you would feel like a new person.
Not everyone needs or wants the full package. Many times, our non-invasive body sculpting services are enough to get the job done. But, the full package is there if you need it, with discounts from our partners. We are there for you.
You May Also Be Interested In
*Results may vary from person to person. Results are not guaranteed.
DISCLAIMER: The content on this website is for informational purposes only. Read full disclaimer here.