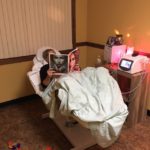 Many body sculpting services are intended to solve problems, and the most common problem we have is excessive fat. Our lifestyles and the foods we eat simply make us fatter. There is no surprise that the vast majority of body sculpting services are there to help us reduce fat.
Many Ways To Skin The Fat
There is no shortage of services and ways to reduce fat: diets, exercise, surgeries and a myriad of other fat reducing procedures. What you decide to do depends on your budget and what you need to have done. Sometimes, all you need is one procedure and problem solved. However, many of our problems with fat require more than one type of procedure. This is because our bodies are complicated organisms and changes tend not to be simple.
For example, losing fat seems like a simple straightforward thing. And it is. But, we don't just want to lose fat, we want to look good. That is the whole purpose of losing fat.
When we lose a lot of fat, we can end up with loose skin and lumpy areas where the fat was stubborn and did not want to come off. So, when we lose a lot of fat in our efforts to look good, we need to follow up and address the loose skin and lumpy stubborn fat left over. Not always, but quite often.
Lumpy After Liposuction
Liposuction is a popular procedure to reduce fat, however it is not perfect. Liposuction removes significant amounts of fat in some cases, and one of the side effects is lumpiness. For smoothing out the lumpiness after liposuction, ultrasonic cavitation is recommended by many doctors. In fact, some of our recent clients have signed up for ultrasonic cavitation because it was recommended to them by their doctors after their liposuction treatments. If you have lumpiness after liposuction, you may want to try ultrasonic cavitation.
Liposuction Aftercare Services
We generally recommend radio-frequency skin tightening after liposuction to tighten loose skin. Now we are seeing some clients come in who want ultrasonic cavitation after liposuction. Ultrasound cavitation can be very effective when used to treat those lumpy areas because it treats specific areas of fat deposits.
Liposuction, RF Skin Tightening, and Ultrasonic Cavitation can be effective used together or as stand alone treatments.* At Bellissimo You, we can set you up with a course of laser lipo, ultrasonic cavitation, and radio-frequency skin tightening that can work wonders and leave you looking and feeling great.
You May Also Be Interested In
*Results may vary from person to person. Results are not guaranteed.
DISCLAIMER: The content on this website is for informational purposes only. Read full disclaimer here.
Ultrasound Cavitation After Liposuction