Microneedling is a new breakthrough treatment for facial rejuvenation. *This exciting new treatment helps reduce fine lines and wrinkles, increases skin plumpness and youthful appearance and can be used around the delicate areas of the eyes and mouth. Microneedling is often used to reduce the signs of aging and treat skin problems such as acne and blemishes. All these benefits stem from the ability to produce new collagen, the key element in youthful vibrant skin. (See Research below.)
Microneedling can be used to: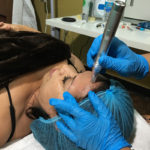 Reduce fine lines and wrinkles
Create fuller firmer skin
Treat acne and blemishes
Produce new collagen
Micro Needling With Hyaluronic Infusion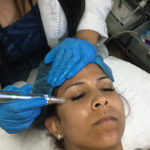 Micro Needling is a safe procedure when performed by a qualified practitioner and is known for producing quality results. At Bellisimo You, we use hyaluronic acid with Microneedling. During the procedure, the hyaluronic acid is infused in the skin. If you have not heard of hyaluronic acid, it is a wonderful multi-faceted compound that has many benefits for the skin. It is rich in anti-oxidents and packed with anti-aging properties.
*People have all noticed and complimented how great my skin is. I always had bad breakouts, uneven texture and acne scarring all which have dramatically improved…(*Results may vary from person to person.) more reviews
–Jessica

Safe, Effective Skin Care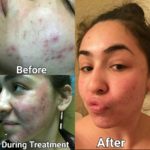 Microneedling can be safely repeated because the needle does not puncture the epidermis. It is often performed as an alternative to laser resurfacing, or peels during the summer. You may see immediate results after the treatment and show signs of healing a few days after a treatment.
We recommend three treatments for the best results.
Cost:  
1 micro needling session for $210.00
3 micro needling sessions for $575.00
Note: Prices are for Microneedling on face. Call for other parts of the body.
Treat Acne Scars, Large Pores, and Fine Wrinkles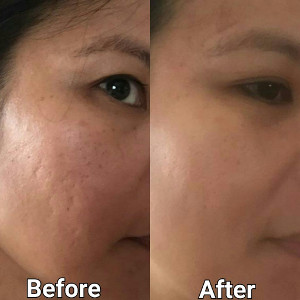 Microneedling is also known as collagen induction therapy (CIT) or percutaneous collagen induction (PCI). This is a minimally invasive procedure that rejuvenates the skin and improves texture and firmness. During the procedure, fine needles are used to puncture the skin and create microscopic wounds. To heal the wounds, the body produces elastin and collagen. This process improves skin texture in the punctured area, as well as filling in pores (acne crevices) and reducing fine wrinkles.
Microneedling is often done to treat acne scars, large pores and fine wrinkles. It can also decrease pore size and reduce stretch marks.
*I was recommended to try the Microneedling and decided to give it a try, I couldn't be more pleased with the results after just one session. A pit mark on my inner cheek is dramatically smoother and unnoticeable, a spot of darkened pigmentation caused by a recent evil breakout seemed to be wiped away along with various other spots just like it around my face. My skin texture was softened and smoothed, I didn't want to wear my cover up! I simply can't fit all the writing it would take to describe how happy, excited and blown away I am (*Results may vary from person to person.)
Tony

Research
Microneedling Near Me
If you are looking for a micro needling service nearby, stop by our Tampa spa. We are centrally located in Tampa and a short drive from many Tampa neighborhoods. Are you in Carrollwood, Egypt Lake-Leto, or Town 'n' Country, even Westchase, University, or North Tampa? Then you are just a few moments away. If you are looking for micro needling near me, call us and we'll do our best to get you in right away.
*Results may vary from person to person. Results are not guaranteed.
DISCLAIMER: The content on this website is for informational purposes only. Read full disclaimer here.
Summary
Brand Name
Product Name
Price
Product Availability