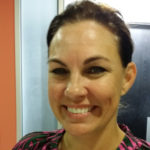 Microdermabrasion with deep facial cleansing. A popular non-surgical cosmetic procedure that resurfaces the skin to give it back it's healthy, youthful glow. This kind of facial exfoliates your skin by using multi-degree diamond tip wand trough continuous scrubbing and vacuuming the top-most layer of the skin. *It helps to improve uneven skin coloring and aging spots, superficial acne scars, sun damaged skin and aging fine line, dry rough skin and large pores. (procedure lasts 45 minutes).
Price: $80.00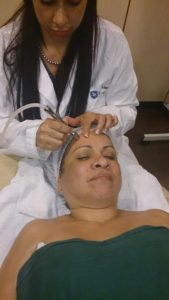 Microdermabrasion can be used to:
Gives skin healthy glow
Increase blood circulation
Detoxify the dermis and epidermis
Improve skin tone and color
Microdermabrasion Near Me
If you are looking for a microdermabrasion nearby, stop by our Tampa spa. We are centrally located in Tampa and a short drive from many Tampa neighborhoods. Are you in Carrollwood, Egypt Lake-Leto, or Town 'n' Country, even Westchase, University, or North Tampa? Then you are just a few moments away. If you are looking for a microdermabrasion near me, call us and we'll do our best to get you in right away.
You May Also Be Interested In
*Results vary from person to person. Results are not guaranteed.
DISCLAIMER: The content on this website is for informational purposes only. Read full disclaimer here.