We have created a facial specifically for men. It is a 45 minute men's facial complete with wash, tone, analyze, hot towels, charcoal clay masque and steamers with extractions. This facial  helps your skin feel smooth and and soft.
A Facial For Men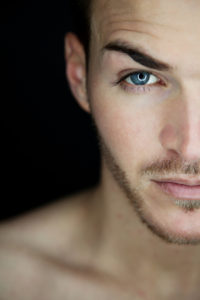 Many guys think that the spa is only for the ladies, but plenty of men come to the spa for facials, and other skin care treatments. Actors, athletes, and TV personalities have to take care of their faces and you can bet that they go to the spa, men and women alike. If you are busy, out in the environment, your face takes a beating. Washing your face with Dial soap is not going to keep your face looking healthy and vibrant. You need to head to the spa and get a feel for what clean really feels like. *Doing this once in while helps to maintain a youthful appearance.
Men's Facial Benefits
Deep cleaning
Remove blackheads and pimples
Very relaxing and rejuvenating
Super smooth skin
Let A Pro Help You Look And Feel Great
When you get a facial, you are working with a professional aesthetician who is going to help you take care of your facial skin. If you have not done this before, you will be blown away. Many of our clients have mentioned feeling relaxed and rejuvenated after this great facial.
Men's Facial Near Me
If you are looking for a men's facial nearby, stop by our Tampa spa. We are centrally located in Tampa and a short drive from many Tampa neighborhoods. Are you in Carrollwood, Egypt Lake-Leto, or Town 'n' Country, even Westchase, University, or North Tampa? Then you are just a few moments away. If you are looking for facial for men near me, call us and we'll do our best to get you in right away.
*Results may vary from person to person. Results are not guaranteed.
DISCLAIMER: The content on this website is for informational purposes only. Read full disclaimer here.