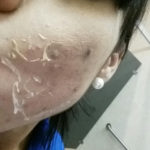 The IMAGE Perfection Lift is a peel for people serious about making a difference in their skin. The Perfection Lift chemical peel is by far the most popular peel at our spa. It helps improve a variety of skin conditions, including hyper-pigmentation and acne scars. It also helps reduce deep lines and signs of aging by peeling off the external dead layer of skin.
This is our most powerful peel. The Perfection Lift has stem cells, high dosage of salicylic acid and lactic acid, and 25% retinol facial enhancer, along with an extra dose of Ageless Total Retinol.
*Four treatments are recommended to get the full affect. Four treatments should be spread out every 30 days for the best benefit.
Gina's Comments on Her Perfection Lift Peel
*Here's my story…for 10 years I've been struggling with facial problems. Sun spots to wrinkles had caused me to age beyond years. One day I decided to give something a try and called this amazing person, Ivette! The minute I heard her voice and knowledge I felt so at ease. I went in for my first facial treatment and after the peeling process, that was for about 5 days I about cried seeing the results! I have never been happier!My face has a better color, less wrinkles already and a smooth feel. Can't wait to go back for my next treatment! Ivette is one of a kind. Don't miss the opportunity to see her. Healing on the outside but also healing on the inside. She is that special! (*Results may very from person to person.)
Signed,
Gina Giunta
A True Chemical Peel
The Perfection Lift is a true chemical peel. When you receive this service, your skin may have significant peeling. You can see how strong the peeling process is from the image on top of this page, in our gallery and the picture below.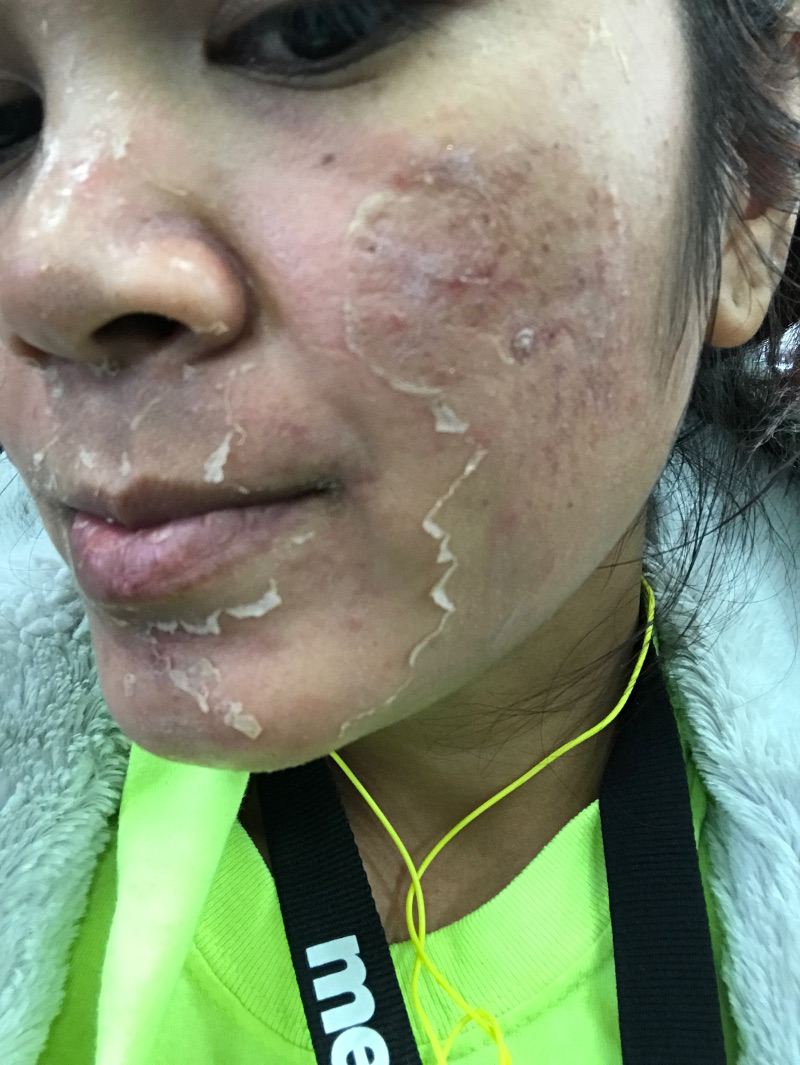 Are Chemical Peels Safe And Effective?
The short answer is yes, chemical peels are considered to be generally safe. Chemical peels have been widely studied and their benefits are well understood. Please see the following article for more scientific discussion of the uses and benefits of chemical peels: Evidence and Considerations in the Application of Chemical Peels in Skin Disorders and Aesthetic Resurfacing. There are many more article on the same website that discuss chemical peels and their effects on skin disorders and related topics.
Image Facial Peels
IMAGE chemicals peels are specially formulated to address skin care issues associated with aging and common skin problems. These peels are uniquely formulated by internationally renowned chemists working with a board of physicians. Image Skin Care produces innovative, professional-level skin care products.
The Image Skincare Brand
If you have not heard of Image Skincare, you may soon. They sell a professional line of skin care products sold only to qualifying skin care professionals. You cannot get Image Skin Care products at retail stores.Image Skincare is an up-and-coming company focused on quality products and customer care.
Image Skincare At Bellissimo You
Bellissimo You now uses Image peel formulas exclusively for facial peels. We also offer a full line of Image skin care moisturizers and creams to our customers.
Perfection Lift Peel Near Me
If you are looking for a Perfection Lift peel nearby, stop by our Tampa spa. We are centrally located in Tampa and a short drive from many Tampa neighborhoods. Are you in Carrollwood, Egypt Lake-Leto, or Town 'n' Country, even Westchase, University, or North Tampa? Then you are just a few moments away. If you are looking for Image perfection lift peel near me, call us and we'll do our best to get you in right away.
*Results may vary from person to person. Results are not guaranteed.
DISCLAIMER: The content on this website is for informational purposes only. Read full disclaimer here.
Summary
Brand Name
Product Name
Price
Product Availability