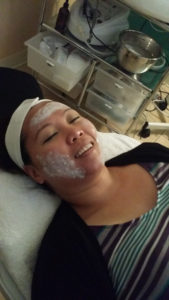 Update (7-14-2017): We are now recommending the IMAGE Acne Lift or IMAGE Perfection Lift for clients with acne problems. If you are looking for powerful solutions to acne, then please take a look at our web page for the Acne Lift or Perfection Lift.
The acne facial is a deep salicylic cleansing facial. *Salicylic acid is great for oily  skin. It penetrates clogged pores and breaks up pimples and blackheads. You may also notice a reduction in fine lines and wrinkles. For our acne facial, we carefully analyze the skin, tone, exfoliate, using a high frequency machine which kills the acne bacteria responsible for acne. Finally, we treat your face with a cooling masque and SPF facial cream.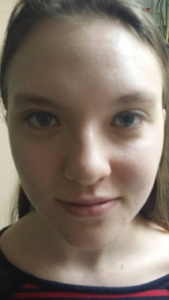 Price (includes extractions): $90.00
Acne Facial can be used to:
Break up pimples and blackheads
Improve skin tone and color
For a clinical perspective on treating acne with chemical peels see Efficacy and safety of superficial chemical peeling in treatment of active acne vulgaris.
Are Chemical Peels Safe And Effective?
The short answer is yes, chemical peels are considered to be generally safe. Chemical peels have been widely studied and their benefits are well understood. Please see the following article for more scientific discussion of the uses and benefits of chemical peels: Evidence and Considerations in the Application of Chemical Peels in Skin Disorders and Aesthetic Resurfacing. There are many more article on the same website that discuss chemical peels and their effects on skin disorders and related topics.
Acne Facial Near Me
If you are looking for a acne facial nearby, stop by our Tampa spa. We are centrally located in Tampa and a short drive from many Tampa neighborhoods. Are you in Carrollwood, Egypt Lake-Leto, or Town 'n' Country, even Westchase, University, or North Tampa? Then you are just a few moments away. If you are looking for acne facial near me, call us and we'll do our best to get you in right away.
*Results may vary from person to person.  Results are not guaranteed.
DISCLAIMER: The content on this website is for informational purposes only. Read full disclaimer here.