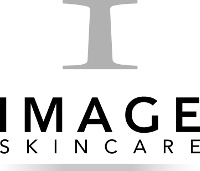 IMAGE peels are specially formulated to address skin care issues associated with aging and common skin problems. These peels are uniquely formulated by internationally renowned chemists working with a board of physicians.  Image Skin Care creates innovative, professional-level skin care products. Bellissimo You was voted Image Skin Care Spa Of The Year in 2017. Book an appointment with one of our Image Skincare Professionals.
*Chemical peels can be used to:
Reduce hyperpigmentation
Increase skin radiance
Rejuvenate the epidermis
Reduce superficial scars
Reduce fine lines and wrinkles
Reduce acne
IMAGE Peels Available At Bellissimo You
Perfection Lift Peel
The IMAGE Perfection Lift is an advanced resurfacing treatment that uses an exclusive blend of hydroxy acids, retinol, stem cells and peptides. The Perfection Lift is an excellent peel that can be used to improve a variety of skin conditions. The Perfection Lift is our most popular peel. Learn more.
Wrinkle Lift Peel
Help reduce the appearance of fine lines and wrinkles with this  ultra-resurfacing blend of glycolic acid and retinol. The Wrinkle Lift can help reduce the appearance of fine lines and wrinkles for all skin types. A select blend of stems cells, botanical coffee, eucalyptus  and peppermint help reduce inflammation, energize, and purify your skin. Learn more.
Lightening Lift Peel
This facial peel is a blend of lactic and kojic acids with a cocktail of lightening agents that can reduce pigmentation and the redness caused by Rosacea. Lightening and brightening agents are added to enhance the effects. This facial peel helps improve skin softness, a better tone, and a reduction in redness and sun spots and brown spots. Learn more.
Acne Lift Peel
This facial peel is excellent at fighting acne. It contains a powerful blend of Alpha and Beta Hydroxy Acids and anti-inflammatory agents. The Acne Lift can effectively treat acne lesions for a variety of skin types. Learn more.
Image Skin Care
Image Skincare is dedicated to client safety. All their products are parabin free. Parabin is a controversial preservative used in many skin care products that has been shown to have negative effects on our reproductive hormones if used daily.
Image skincare is not about the latest anti-aging fads. They believe in good science and quality. That is why we have been expanding our Image product offerings. We believe Image products deliver the best results at an affordable price. And we think you will love the result you get with our Image chemical peels.
Are Chemical Peels Safe And Effective?
The short answer is yes, chemical peels are considered to be generally safe. Chemical peels have been widely studied and their benefits are well understood. Please see the following article for more scientific discussion of the uses and benefits of chemical peels: Evidence and Considerations in the Application of Chemical Peels in Skin Disorders and Aesthetic Resurfacing. There are many more article on the same website that discuss chemical peels and their effects on skin disorders and related topics.
*Results may vary from person to person. Results are not guaranteed.
DISCLAIMER: The content on this website is for informational purposes only. Read full disclaimer here.