The Image Annual Masquerade Party was held in Tampa last week and Bellissimo You won the Spa of the Year Award for 2017.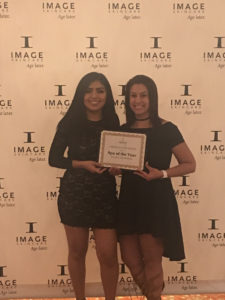 Each year Image Skin Care comes to Tampa to hold their annual masquerade party and celebrate together with their clients; the spas that provide Image Peels and products to their customers. The party was held at the Palmacia Country Club in Tampa.
This is a wonderful time to get together with the people at Image Skincare, our friends, and competitors. Dozens of spas were represented with over 150 people present. The Image party was a fun evening of dining, presentations, and prizes. It was quite the celebration.
Among the Image representatives was Janna Ronert, the CEO and founder of Image, along with Mimi Nosbisch, Senior Territory Manager. Janna is the tall blond in the center of the group picture below, and Mimi is to the far left.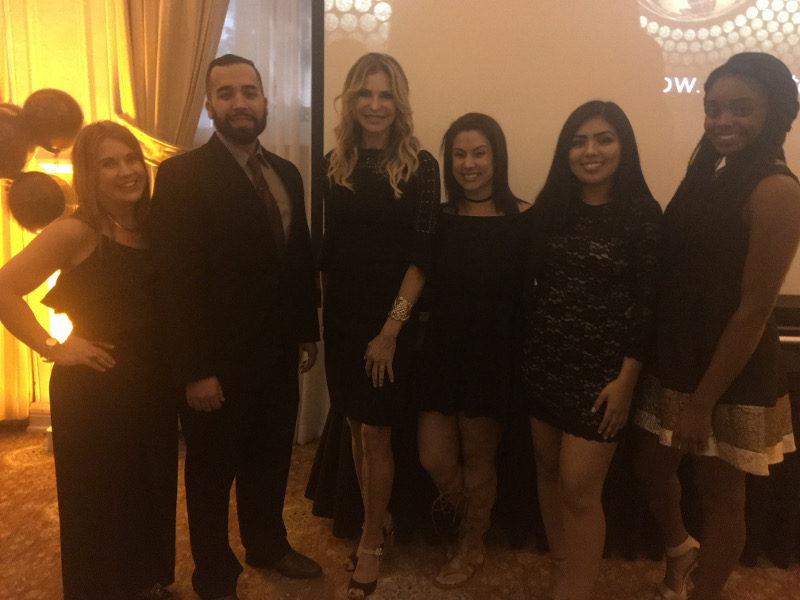 Spa Of The Year Award 2017
This year, to our surprise and joy, we were awarded the Spa of The Year award. We are delighted to win, but more so, we are delighted to be providing Image Skincare products to our customers. Image Skin care is an exciting brand that provides wonderfully innovative products like the Perfection Lift and Yana Collagen shots. Their "Lift" peels are second to none.
At Bellissimo You, the Perfeciton Lift Peel is one of our most popular products. So many of our clients who get the Perfection Lift peel rave about the benefits. Check out our Perfection Lift page to see pictures and get more information.
Image Party Pictures
DISCLAIMER: The content on this website is for informational purposes only. Read full disclaimer here.
Image Skincare Spa Of The Year 2017