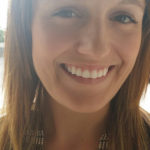 Microdermabrasion is a skin treatment that uses a device to mechanically remove the top layer of skin (exfoliate). This is a popular treatment for rejuvenating the face. A microdermabrasion can work wonders. It can reduce or eliminate acne scars and blemishes.* And it can make you skin feel smoother. Microdermabrasions are non-invasive and practiced at both beauty salons and skin care clinics.
Diamond Peel or Crystal Microdermabrasion
There are two popular types of systems for doing microdermabrasions. One is called the Crystal Microdermabrasion and the other is called the Diamond Peel, a crystal-free microdermabrasion. With the Crystal Microdermabrasion, fine crystals are used to exfoliate the skin along with a vacuum to suck up the dead cells, contaminants and the used crystals.
In the Diamond Peel, no crystals are used. Instead, a diamond-tipped wand is used to remove the top layer of the skin and remove dead cells, dirt particles and other contaminants. Both procedures do the same thing. They exfoliate and cleanse the skin.
Both methods are popular and there is very little difference between them. Quite often, which technique to use is determined by the preference of the technician doing the microdermabrasion. Some prefer the diamond wand because it is easier to use and they do not have to worry about crystal particles left on the skin. Others feel that the crystals do a better job of finely exfoliating the skin.
However, one method in not necessarily better than the other. The diamond wands come in different sizes and shapes for different needs depending on the skin type, while the crystals can conform to many skin surfaces. Both can be used effectively to treat skin conditions like acne and rejuvenate the facial skin. (See Skin resurfacing procedures: new and emerging options for more information.)
Microdermabrasion Benefits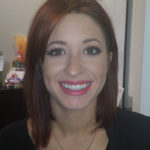 Microdermabrasion has many benefits. The mechanical abrasion and removal of the top layer of skin increases collagen production and makes the skin thicker and firmer. It removes the top layer (or layers) of skin revealing fresher and more radiant lower layers of skin undamaged by the external environment.
Many skin problems can be alleviated by a microdermabrasion. Acne scars, sun blemishes, fine lines and uneven texture are some of the skin problems treated by microdermabrasions. Overall, a microdermabrasion is a modern skin treatment that many men and women can benefit from.
Our Microdermabrasion
At Bellissimo You, we use the diamond wand method. The Diamond Peel is a newer method of microdermabrasion. Many skin care specialist believe it is superior because there is no downtime and the face is not being 'sanded' by crystal particles. We believe it is a cleaner and more efficient technique.
You May Also Be Interested In
*Results may vary from person to person. Results are not guaranteed.
DISCLAIMER: The content on this website is for informational purposes only. Read full disclaimer here.
What Is A Microdermabrasion?