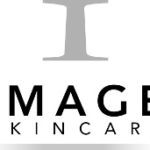 If you have not heard of Image Skincare, you may soon. There was an article recently in the Sun Sentinel about the growth of Image Skin care in a difficult business environment and some of the elements leading to its success. Hint: some of them are quality products and customer care. You can read the article here.
Image sells a professional line of skin care products sold only to qualifying skin care professionals. You cannot get Image Skin Care product at retail stores.
We at Bellissimo You began using Image skin care products last fall (October 2014) and are now using Images formulas exclusively for facial peels. We also offer a full line of Image skin care moisturizers, eye creams, vitamin C, sun block and face washes to our customers.
This spring we started to offer the Image Perfection Lift to our customers and the results were outstanding. Recently, we have been adding more Image Peels to our list of services for different issues, such as wrinkles, hyperpigmentation and acne. We are sure you will love Image products as much as we do.
You May Also Be Interested In
DISCLAIMER: The content on this website is for informational purposes only. Read full disclaimer here.
Image Skincare On The Rise