The concept of abrading the skin dates back as far as 1500 B.C. by Egyptian physicians. They used a type of sandpaper to smooth out scars. So, the idea of abrading the skin to improve the appearance has been around for a long time. Fast forward to Italy in 1985, and you have the beginnings of the modern process of microdermabrasion. The Italians first developed the treatment and then it was brought over to the American market in the mid-1990's.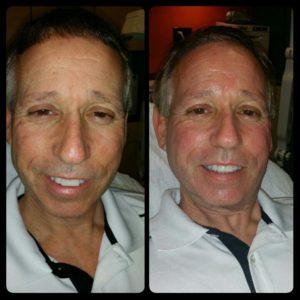 Microdermabrasion surface layers of the skin, stimulating an increase in collagen production and rejuvenation. Many patients see dramatic improvements in the tone, texture, and color of treated areas after just one treatment.*
Microdermabrasion is one of the top three chosen of commonly performed dermatology treatments in the United States, and its relatively low cost makes it a practical choice for patients with minor skin problems and early signs of aging.
Benefits At A Glance
Treats  mild acne,  dull skin,  discoloration,  hyper-pigmentation,  marks and lines
No downtime
Can do procedure during lunch
Works on all skin types
Microdermabrasion works on all skin types and colors. It is a procedure for everyone: men, women and teenagers.  It makes subtle changes, causing no skin color change or scarring.
*Microdermabrasion is useful for people with dull skin, mild acne, acne discoloration, hyperpigmentation marks,fine lines, wrinkles and very superficial acne scars. It benefits skin texture and appearance. See Skin resurfacing procedures: new and emerging options, Crystal-free microdermabrasion.
After your microdermabrasion treatment your skin may be pinkish but the  pink color fades away within the first hour to the first few hours depending on the sensitivity of your skin and again there is no downtime. You may come in on your lunch break for the procedure lasts 30 to 45 minutes,  and then resume  back to work afterwards.
Here at Bellissimo You we use the diamond tip wand method to perform the microdermabrasion as a type of exfoliation, and we work conservatively and get more aggressive as we go to help  you with your skin care goals. Clients have commented to me on how clean their faces feel after the procedure and they leave my office with a beautiful, healthy glow.
You May Also Be Interested In
*Results may vary from person to person. Results are not guaranteed.
DISCLAIMER: The content on this website is for informational purposes only. Read full disclaimer here.
Microdermabrasion Benefits