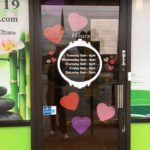 This month we are passing the two year mark for Bellissimo You. The first year was tumultuous. We started in Hyde Park. That did not work out, so we set up shop for a while with our friend Liza at the back of her tax business. Then, one year ago this month, we moved into our current location.
Location Location Location
They say that location is everything and they are partly right. Having a good location to do business is very important. We are very luck to have our current location on Waters Ave. for Bellissimo You. We like being here. We have good neighbors, and it is convenient for our clients. It just fits.
Little Improvements
For the last year, we have been making little improvements to make our spa as comfortable and enjoyable as possible. We have gone through each room and painted, put images in the lights, so clients can look up at the forest and dolphins when enjoying a facial or one of our body sculpting services. We added a waterfall in the lobby. Each month a little something to improve the spa.
If you have not been in for a while, you will really notice the change.
Growing Into A Full Service Spa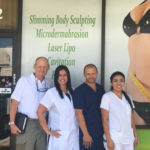 One of our goals was to have a full service spa. A place where you could go and spend the day being pampered if you wished. Today, you can do that. You can come in early and get your eyelashes done, come back in the afternoon and get a facial and makeup for a big night on the town. Want to throw a massage into the mix we can do that too. Everything you need to look fabulous.
Only One Goal
We only have one goal, that is to provide the best service possible to our clients. That's it. Nothing else matters.
Thanks for your support for the last two years. You have made Bellissimo You a success and we hope to see you at the spa for many years to come.
DISCLAIMER: The content on this website is for informational purposes only. Read full disclaimer here.