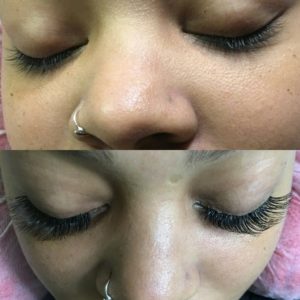 We have recently introduced even more options for beautiful eyelashes to go along with our Classic Full and Classic Natural sets. We have added Russian Volume set, Eyelash Tinting and Eyelash Lift to our list of services.
So, which types of eyelashes are right for you? The choice often comes down to the level of fullness. The biggest differences between the different sets is the level of fullness.
If you want a subtle, flirty look choose Classic Natural.
If you want a little more fullness and thickness, choose Classic Full.
If you want a really full and dramatic look, choose Russian Volume.
You can experiment with the different eyelash sets to see how they look on you and develop an everyday look and a special occasion look. There are all kinds of ways to approach your self expression with eyelash extensions.
Eyelash Tinting lets you have 5-7weeks of darker lashes, either with or without mascara.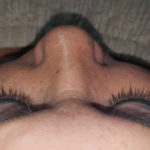 Eyelash Lifting lasts up to 12 weeks and is a great alternative to extensions or for people with sensitivities. It's like a perm for your eyelashes for a natural lift.
If you have been thinking of doing something with your eyelashes give us a call, and let us help you look your best.
DISCLAIMER: The content on this website is for informational purposes only. Read full disclaimer here.