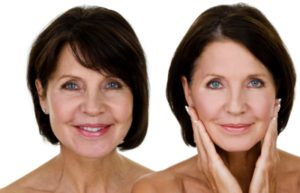 You spoke and we listened. Over the last year, many of our clients have been asking about Botox. It is a popular beauty treatment used to treat wrinkles, facial creases, and frown lines. Botox removes wrinkles by dulling the nerves in a specific area and can last up to 4 months. If you want to get rid of some wrinkles quickly, Botox is a good choice.*
Mark Your Calendar
Kick off the new year with a new and improved you. On Saturday Jan. 23rd starting at 10 a.m. Bellissimo You will be hosting a Botox party with Doctor Tali Arviv. With Dysport as low as $3.00 per unit something normally priced at $8.00 per unit and also Botox priced at 8.00 per unit.
One Day Discounts On Popular Bellissimo You Services
Vouchers With Crazy Low Prices
We are handing our vouchers at the Botox Party on some of our most popular services. This is a great opportunity to pamper yourself at a great price. We are offering big savings on facials, peels, microdermabrasions and eyelash extensions.
Facial Peel Package
Vouchers sold for a 3 facial package any of your choice from our menu for $150.00, or 3 micro peels (which is a microdermabrasion followed by a facial peel) including  free facial for $175.00. Normally priced at $360.00.
Eyelash Extensions Almost Given Away
Silk Mink Eyelash Extensions, Half Off!! For those of you that have always wanted to try my lashes, pick up your voucher on that day and set your appointment up at a later date at your convenience. Full set of lashes on sale for $85.00 normally priced at $170.00.
Voucher Details
Vouchers can be bought on the day of the Botox Party only. Anyone can come in and purchase a voucher. Vouchers must be redeemed within 90 days of the Botox party.
*Results may vary from person to person. Results are not guaranteed.
DISCLAIMER: The content on this website is for informational purposes only. Read full disclaimer here.