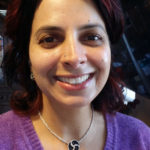 Glycolic acid peels are super popular. Ladies love glycolic peels for good reason. They have amazing benefits for both old and young. How does the magic work: glycolic acid peels trigger the production of new collagen. This is a key process in maintaining healthy skin. Collagen is a protein that holds skin together. It provides the matrix that holds our bodies together. Glycolic acid peels help renew this great natural resource.
Your Face Is Always Exposed
Your face is always exposed to the elements. It gets the sun shining on it. It has nowhere to hide from the humidity. Wind blasts the face. And pollution from cars and other sources seep into the skin on a daily basis. That is a lot of damage being done every day.
Glycolic Acid Peel To The Rescue
It is hard to stay beautiful with all that bad stuff going on. That is where facials and peels come in. They are the antidote to a big tropical city environment like we have in Tampa.  All the facials are beneficial and help you keep your facial skin healthy and beautiful. But the glycolic peel has a little extra some some.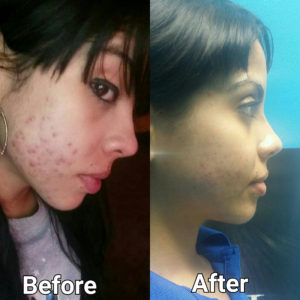 Should You Get A Glycolic Acid Peel?
Glycolic acid is the strongest acid used in peels. And because it is the strongest, it has the most pronounced effects.* Most ladies work up to a glycolic peel, starting first with gentler peels. Once they are accustomed to acid peels, they move to the stronger glycolic acid peel. For maintenance, they go back on a regular basis to maintain the youthful healthy glow they have become accustomed to. So, why should you try a glycolic acid peel?
Glycolic Acid Peel Benefits
Erases fine lines and wrinkles
Evens out skin discoloration
Improves skin texture
Are Chemical Peels Safe And Effective?
The short answer is yes, chemical peels are considered to be generally safe. Chemical peels have been widely studied and their benefits are well understood. Please see the following article for more scientific discussion of the uses and benefits of chemical peels: Evidence and Considerations in the Application of Chemical Peels in Skin Disorders and Aesthetic Resurfacing. There are many more article on the same website that discuss chemical peels and their effects on skin disorders and related topics.
You May Also Be Interested In
References
Glycolic acid peel therapy – a current review
*Results may vary from person to person. Results are not guaranteed.
DISCLAIMER: The content on this website is for informational purposes only. Read full disclaimer here.
Glycolic Acid Peel Benefits