Get a one-hour massage at Bellissimo You and walk out of our spa feeling deeply relaxed and rejuvenated. We offer a lymphatic massage, a relaxing massage, and a deep tissue massage.
AMAZING FACIAL AND FULL BODY MASSAGE!! I came in so stressed and left teary eyed!! … So professional and caring and really does what is best for the client!! I LOVE THIS SPA!!!
— Ellynne
Cost: $80 for 1 hour, or $299 for package of  4.
License: MM36730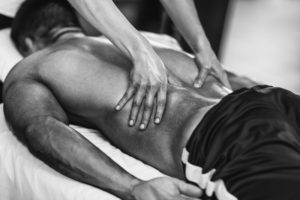 Massage can be used to:
Relax
Detoxify
Rejuvenating
Relieve Tension
Reduce Anxiety
 Why Get A Massage
There are many benefits to getting a massage. A massage can help you relive stress, anxiety, and sleep better. A massage can reduce muscle tension and help you get rid of those nasty tension headaches. And that is just a small sampling of the great benefits of getting a massage. The American Massage Therapy Association (amta) lists 25 benefits in this massage article.
As an athlete/personal trainer, I develop lots of tightness in my body, specially my back. I received the absolute best massage I have ever had.
Dan Martinez

*Which Massage Should I Get?
The deep tissue massage is excellent for athletes. It can reduce muscle tension, speed recovery, and increase range of motion. If you get banged up in your in your sport of choice, deep tissue massage does wonders. Our relaxing massages are excellent all-around massages. A massage may be the perfect antidote for stress relief.
Stress is a silent killer and reduces our enjoyment of life. Confrontations at work, or traumatic life events can lead to a high level of stress. A relaxing massage helps you get back on an even keel and face the challenges of everyday living. Finally, a lymphatic massage is often recommended when doing liposuction, laser lipo, and cavitation. It can speed the removal of dead cells and toxins from the body. A lymphatic massage is an ideal compliment to our body sculpting services.
What Is A Spa Day Without A Massage?
A massage is a great compliment to some of our other services. A massage and a facial is a very popular spa combo. If you want to have a spa day with a friend, come in, have a glass of wine and enjoy a facial and a relaxing massage. You can mix and match services to make it a perfect day for you. Call and ask what some of the more popular choices are for a spa day massage combo.
Massage Near Me
If you are looking for a massage nearby, stop by our Tampa spa. We are centrally located in Tampa and a short drive from many Tampa neighborhoods. Are you in Carrollwood, Egypt Lake-Leto, or Town 'n' Country, even Westchase, University, or North Tampa? Then you are just a few moments away. If you are looking for massage near me, call us and we'll do our best to get you in right away.
*Results may vary from person to person.  Results are not guaranteed. Read full disclaimer here.