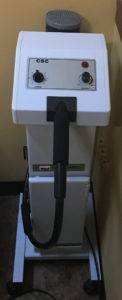 Lymphatic treatments stimulate the functioning of the lymphatic system, helping to detoxify and remove metabolic waste from the body, while improving the function of the immune system.
Lymphatic treatments are especially helpful when combined with laser lipo or ultrasonic cavitation. Both laser lipo and ultrasonic cavitation break down fat cells. The lymphatic system picks up the dead cells and their fragments and removes them from the body. Lymphatic treatments enhance the function of the lymphatic system and make this process more efficient and effective.
The lymphatic system is responsible for removing toxins from our tissues and organs. It also carries white blood cells throughout the body to help fight infections. A well-functioning lymphatic system has a wide range of health benefits beyond fat reduction and skin care.
Benefits At A Glance
Process more lymphatic fluid than normal
Increase the removal of toxins and dead cells
Increase ability to fight infections
Induces a body-wide relaxation response
Cost:
One Session: $95
Six Sessions: $295
Summary
Brand Name
Product Name
Price
Product Availability