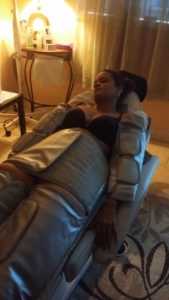 Discontinued: We are no longer providing this service. Please call if you have any questions.
Infrared body suit wraps can be used to help improve your cardiovascular health and assist in removing toxins from the body. (See Research section below.)
Infrared body suits use FIR radiation to warm the tissues and increase circulation. FIR heats the body to about 140 degrees without heating the surrounding air. It penetrates more deeply than warmed air, so users can get a good sweat at a lower temperature.
Infrared body suits help to *detoxify and increase circulation. They are relaxing and good for your heart.
Infrared body wraps may be used to: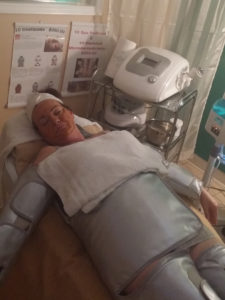 Increase relaxation
Increase heart rate
Increase cariovasular health
Sweat out toxins such as: mercury, led, tobacco.
Increase blood circulation
Price for one– $95.00
Package of 3-$285.00
Package of 5– $475.00
* Results may vary from person to person.  Results are not guaranteed. Read full disclaimer here.
Research
Summary
Brand Name
Product Name
Price
Product Availability