Get pampered and look younger with one of our wonderful facials.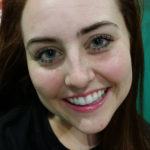 Facials At Our Tampa Spa
Facials are one of the most popular services at our spa. Our Standard Facial includes everything you would expect from a facial at the spa: wash, tone, analyze, exfoliate, a treatment masque and extractions at an additional $10.00.
We also have a variety of facials for you to choose from.
Facials start at $65. See our Prices Page for a Full List of Facials and other services.

 Benefits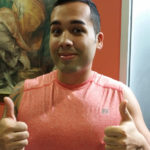 One of the best ways to care for the skin and convey your zest and vitality is with a facial. A facial will help you look and feel your best. The refreshed feeling you have after a facial is your body telling you it feels great. Other people will find you more attractive and respond positively. Your whole outlook will change. You will not just look healthier and more vital, you will be healthier and more vital. Facials detoxify the skin and strengthen the immune system.
Increase self-confidence
Keep you looking young
Lift your spirits
Reduce stress
Increase blood circulation
Detoxify the dermis and epidermis
Improve skin tone and color
All those benefits may seem like a lot for a facial, but a facial is a fundamental beauty and skin care treatment that has many benefits. It helps create a more vibrant you, and every aspect of your life becomes better.
A facial can be a great way to take a break and treat yourself. A facial can also treat a specific skin problem or focus on a specific benefit.
Facial Near Me
If you are looking for a spa facial nearby, stop by our Tampa spa. We are centrally located in Tampa and a short drive from many Tampa neighborhoods. Are you in Carrollwood, Egypt Lake-Leto, or Town 'n' Country, even Westchase, University, or North Tampa? Then you are just a few moments away. If you are looking for spa facial near me, call us and we'll do our best to get you in right away.