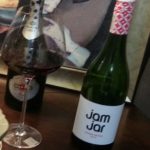 Discontinued: We discontinued our wine face due to low demand. Please take a look at some of our other wonderful facials here.
Deluxe Signature "WINE Facial, " latest trend in facials.  High in antioxidants, pollofino's (for anti-aging) also fights free radical damage. You * will love our wine masque followed by  our special Vitamin C serum to enhance the skin with  lightening and brightening properties.   During the facial, please enjoy a complimentary glass of red wine.
Price: $100.00
A facial is a fundamental beauty and skin care treatment that has many benefits.
Benefits
Reduce stress
Increase blood circulation
Detoxify the dermis and epidermis
Improve skin tone and color
* My face has never felt so clean. You could definitely see and feel the difference! It was  all around a great experience, it gave me some much needed "ME" time and I've never felt so relaxed.  The drinking wine was also great and I  would definitely recommend this facial and Ivette to everyone. People always get their hair done all the time,  but it's time we also start thinking about our skin and our faces because ot's the only one we have and we are all only getting older and want to prevent sun spots, fine lines and wrinkles.
-Deny Rodriguez
Summary
Brand Name
Product Name
Deluxe Signature WINE Facial